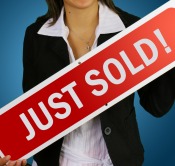 Capital Raising
Mergers & acquisitions
We are able to provide full range of services necessary to conclude an M&A transaction. We have successfully represented companies who were targets and companies who were investors assisting them in analyzing the business, operations, properties, financial condition s and prospects related to the Transaction; identifying and evaluating financing alternatives; preparing the information materials; Contacting potential parties to the transaction.

Investor & Acquisition target identification 2273413 A succesful transaction relies on excellent business inteligence, information gathering and analysis. Finacorp combines these skills with broad network of market contacts allowing us to screen analyze and contact desirable companies Privatizations and restructurings 2505902 Valuations and pricing assessments 2489777 2255536 Business valuation is first step and a very important element of every financial transaction. We have performed a number of complex valuations and fairness opinion studies. We are able to go beyond figures and to understand how real life complexity impacts valuation methodology. IPO and Pre-IPO Advisory 2273413 First day of trading is an important moment for every company no matter how big or how small. This moment of celebration is preceded by months of hard work concerning: - business strategy - operational efficiency - financial and reporting systems preparations - management structure and compensation - tax effects for shareholders Finacorp Staff can support companies at any development stage by creating and executing an IPO (and Pre IPO) scenario strategy. Securitized Asset structuring and raising (rozwalona skarbonka) Finacorp has the know-how necessary to help companies free-up capital by way of arranging funding secured on various asset classes. Access to new capital is in many cases a competitive advantage that can be lost or regained if securitized asset lending is managed carefully. There are many examples of companies that have created outstanding value by using this financing technique.