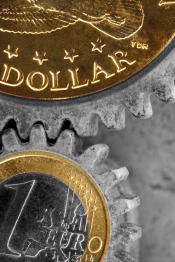 Distressed Debt Management
Poland and CEE region offer a significant investment opportunity and distressed debt is no exception. We are currently around the peak of the business cycle, and we expect that in the next several months there may be a number of interesting investment opportunities on the market. We propose to focus on selected non-performing bank loans, healthcare sector indebtness and selected cases of corporate debt/equity instruments. Finacorp is one of leading independent corporate finance and investment advisory firms in Poland. Finacorp staff has broad professional contacts among the banking and financial community in Poland. We believe co-operation with us gives other partners unique competitive advantages as far as distressed debt investments are concerned.
Stan Popow, Managing Partner of Finacorp, as ex-CEO of Bank of America in Poland is well recognized by the financial community in Poland and has practical experience with distressed debt portfolios
Non-performing loans and distressed debt advisory
We offer distressed debt advisory services for both sellers and buyers of debt, including NPL (Non Performing Loans).
As far as the sell side is concerned, we can advise creditors on:
asessment and valuation of the portfolio,
restructuring
exit strategies and investor identification
As far as the buy side is concerned, we can advise investors on:
opportunity identification
portfolio review, assesment and valuation
transactional assistance and support
securitization schemes
post acquisition NPL portfolio management