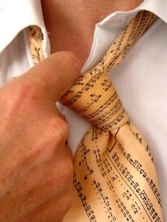 Finacorp capitalizes on the experience and successful track record of its team members, composed of specialists with considerable expertise acquired while working in origination and execution of various financial advisory transactions.
Our staff includes:
Stan Popow

Founder & Managing Partner.
His transactional experience encompasses most aspects of Investment Banking, including transaction in the Financial, Power & Energy, Transportation and Natural Resources&Mining Sectors. Prior to Finacorp, he served as the President of the Management Board of Bank of America (Polska) S.A. and Director at Bankers Trust Warsaw Office. At both institutions, Stan Popow acted as Country and Senior Relationship Manager. He developed excellent contacts with Government and Corporate decision makers. During his work, he originated and executed assignments in Project and Structured Finance, Debt&Equity Capita raising, Risk Management (derivatives), as well as in Mergers & Acquisitions and Private Equity. Earlier in his career in London and Paris, Stan Popów worked as a head of EMEA unit at JP Morgan, and Corporate Finance Executive at BNP Capital Markets. During his 20 years of investment banking time, he raised in excess of USD 4.5bn in Debt and Equity in straight or derivative transactions, and the list of his clients includes most of the important Polish, corporate and several global names. Stan also serves as Treasurer and Member of the Board of Directors of American Chamber of Commerce in Poland. He received a Masters Degree in Economy and Finance at the Paris Institute de Sciences Politiques (Sciences- Po de Paris) and Masters Diploma at the Paris Sorbonne University. Prior to that, he studied at the Wroclaw University. Stan speaks English and French, and is proficient in Spanish and Russian.


Michal Lasocki
Partner, 12 years of experience in investment banking, venture capital.Michał has extensive background in structured finance and deal origination & execution, with a successful track record in project management and organizational development. Michal's recent experience includes principal investment activities in the Venture Capital sector. Michal as a CEO of the first internet personal finance intermediary in Poland (Pilot Finansowy, www.pilot-f.pl) has developed the project and found a strategic partner -TPSA group. He has also co-founded and developed as a CFO one of the largest temping agencies in Poland.
From 1996 till 2000, Michal served as Vice President in the Corporate and Investment Banking departments of Citibank and Bankers Trust in Warsaw. Between 1994 and 1996, he worked at Raiffeisen Capital Investment Polska SA as Director of the New Issues Department. He has attended Securities Brokers' Course and Warsaw Commodity Exchange Broker course. Michał holds a MA in Finance and Banking from the ŁódŸ University, combined with studies at Rijksuniversiteit Limburg in Maastricht. Michal speaks Polish, English and French.
2 associates
Research and Analysis, documentation. Strong exposure to M&A, transaction processing.
Wide network of industry experts participating if needed
1 Transaction documentation support